Air Brows is a cutting-edge technique that utilizes a specialized machine to meticulously craft strokes that closely resemble the appearance of natural eyebrow hair.
This innovative method allows for remarkable versatility and artistry, enabling you to experiment with different lengths, thicknesses, and color intensities to achieve brows that exude an incredibly authentic and airy look.
Whether working on latex or actual skin, Air Brows delivers equally beautiful results, bringing forth flawlessly natural eyebrows with an unparalleled level of precision and detail.
Phi Air Brows Kit includes all the tools and supplies needed to get started.
Choose between Starter, Standard and Premium Kit to get 2, 4 or 6 months of support from Master Ana.
Premium Kit:
Standard Kit: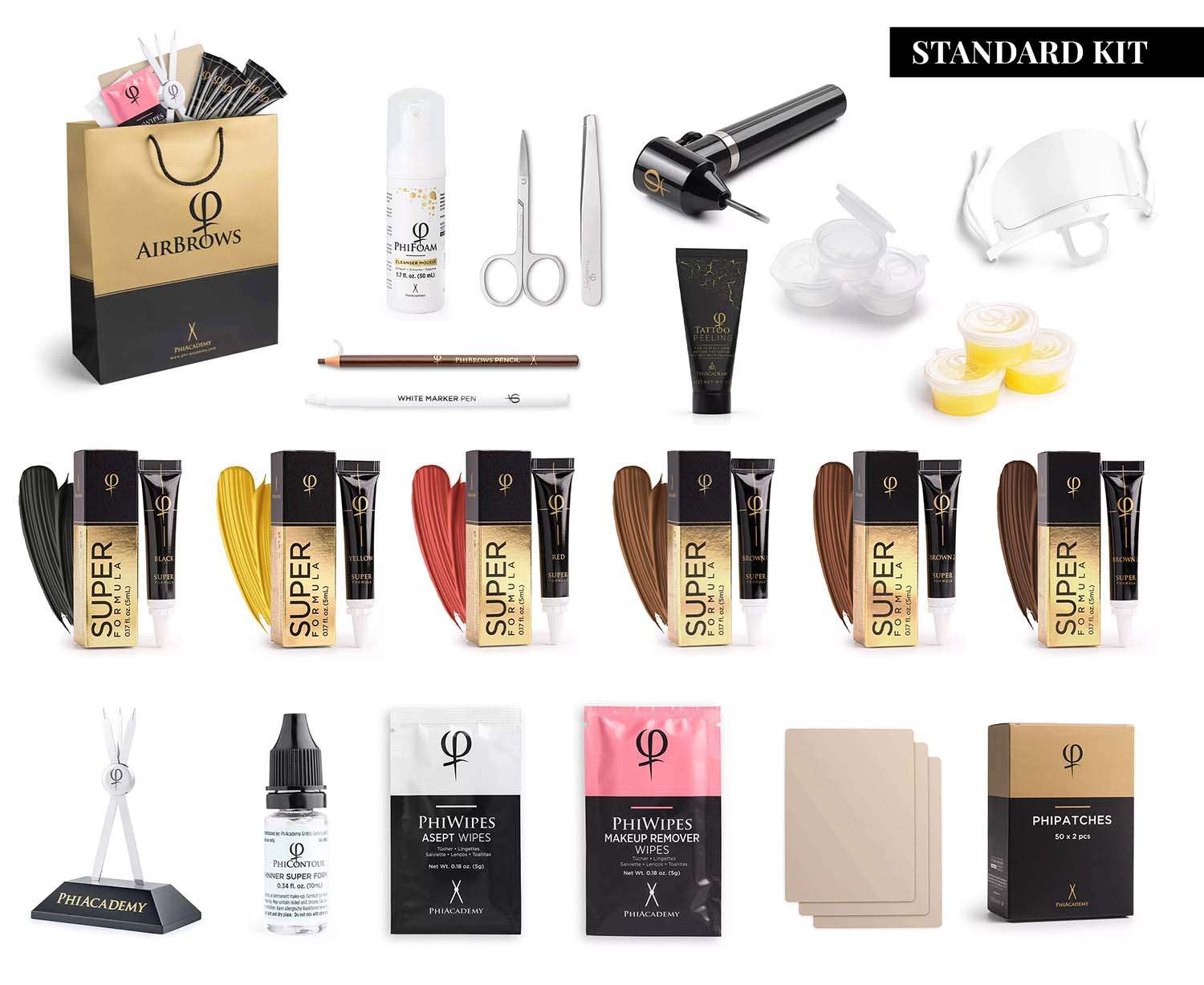 Starter Kit: