What Are Bold Brows? Popular Microblading Pattern Explained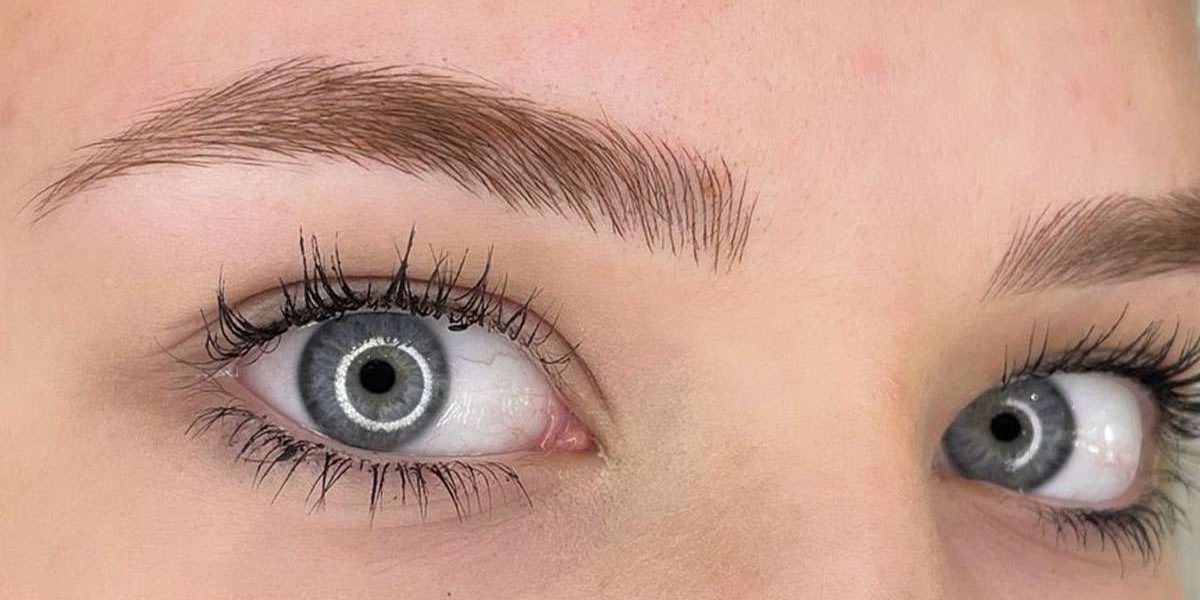 Microblading has become such a popular term it's impossible you haven't heard of this treatment. "Tattooing" delicate hair strokes and thus getting perfectly shaped, natural-looking eyebrows became a huge trend, and different patterns developed, all under one name – microblading.
PhiAcademy is one of the pioneers in the industry and besides the already famous PhiBrows, Bold Brows became an even more desirable pattern. Let's find out all about it.
What Are Bold Brows?
BoldBrows is a microblading pattern that gives a hyperrealistic eyebrow look with more volume. So, BoldBrows artists create hair strokes in a different way and the brows look more fluffy and more natural because the drawn strokes follow the natural direction of hair growth.
Bold Brows microblading uses so-called 'twisted' strokes in combination with short strokes to create a more voluminous effect. This technique gives eyebrows volume and fluffiness.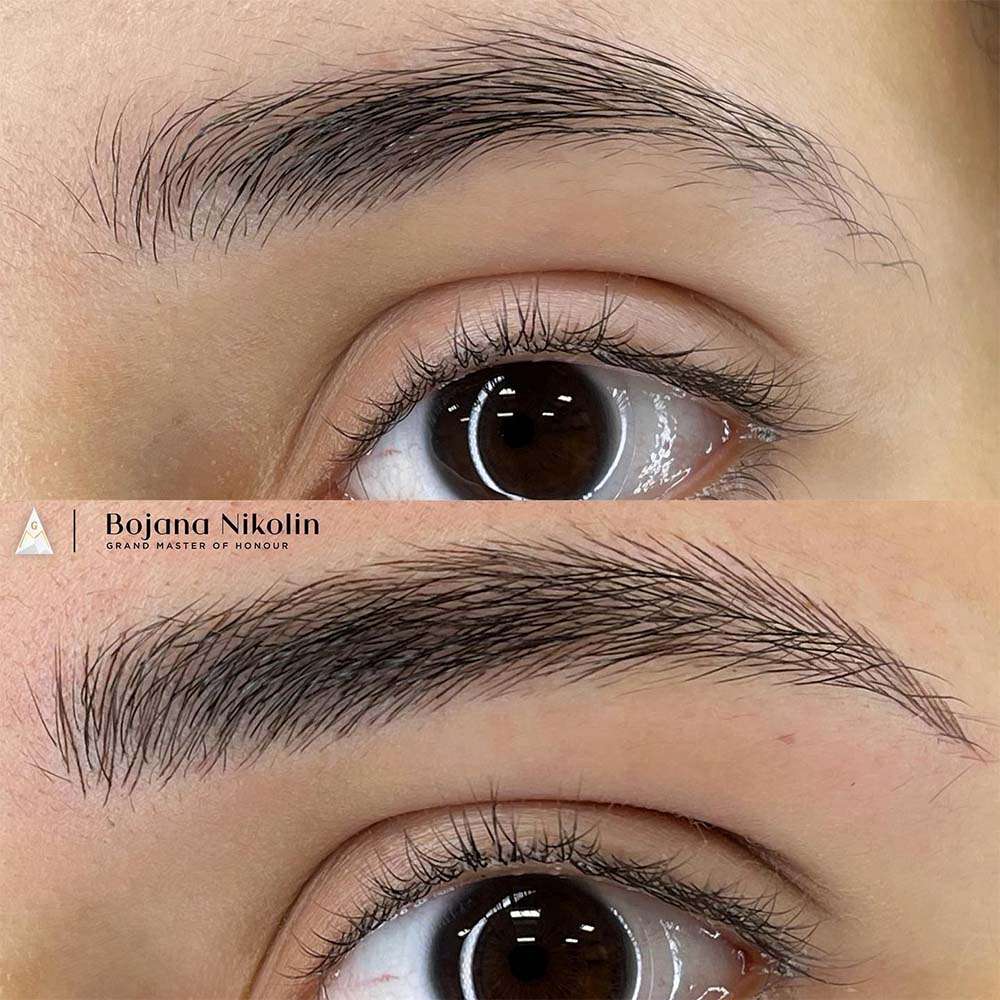 Do Bold Brows Have to Be Bold?
No, Bold Brows don't have to be big, fluffy and bold. BoldBrows is just the name of the technique and this pattern of microblading can be done for people who want thin delicate eyebrows.
So, even when and if the trend of big brows becomes unpopular, that doesn't mean that this technique will be obsolete.
How Is Bold Brows Done?
The same tool is used for Bold Brows as for microblading. It is a manual tool that consists of tiny needles. The needles make up a blade that is dipped into microblading pigment and then dragged through the skin to create hair strokes.
Some artists even use a newer, more delicate tool – nanoblade, so the strokes are even thinner.
Once healed, the created strokes resemble natural hair strokes. They are so delicate and thin that you can't tell the difference between natural and tattooed brow hairs.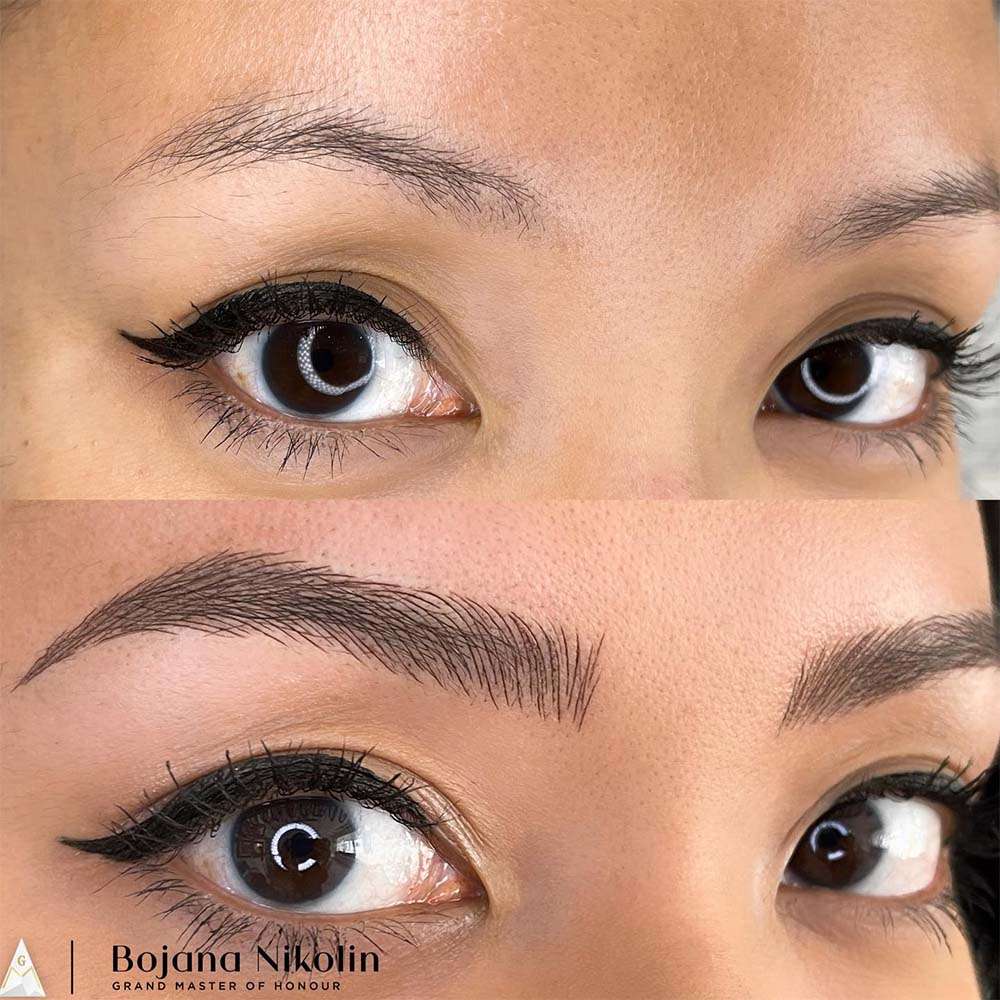 What Is the Difference Between Microblading and Bold Brows?
As explained above, the principle is almost the same – same pigments, tools, and procedure. Most people will not be able to tell the difference between microblading and BoldBrows.
However, BoldBrows technique is advanced and more sophisticated, so those who are familiar with it will definitely choose it over regular microblading. Natural is trendier so it's understandable why Bold Brows take the win here.
What's the Difference Between BoldBrows vs PhiBrows?
Both PhiBrows and BoldBrows stand for microblading techniques created by the members of prestigious PhiAcademy.
PhiBrows is basically a brand of microbladed eyebrows and great for people who have sparse and thin brows, while BoldBrows creates hair movement that gives super natural, hyperrealistic and bushy look.
The PhiAcademy members use their own tools and pigments and their name is known for quality.
How Much Does BoldBrows Treatment Cost?
BoldBrows treatment price, if the artist is not a complete beginner, is similar to the average cost of microblading. It is somewhere around $600, but the price may vary. The more experienced and professional the Bold Brows artist is, the more they will charge.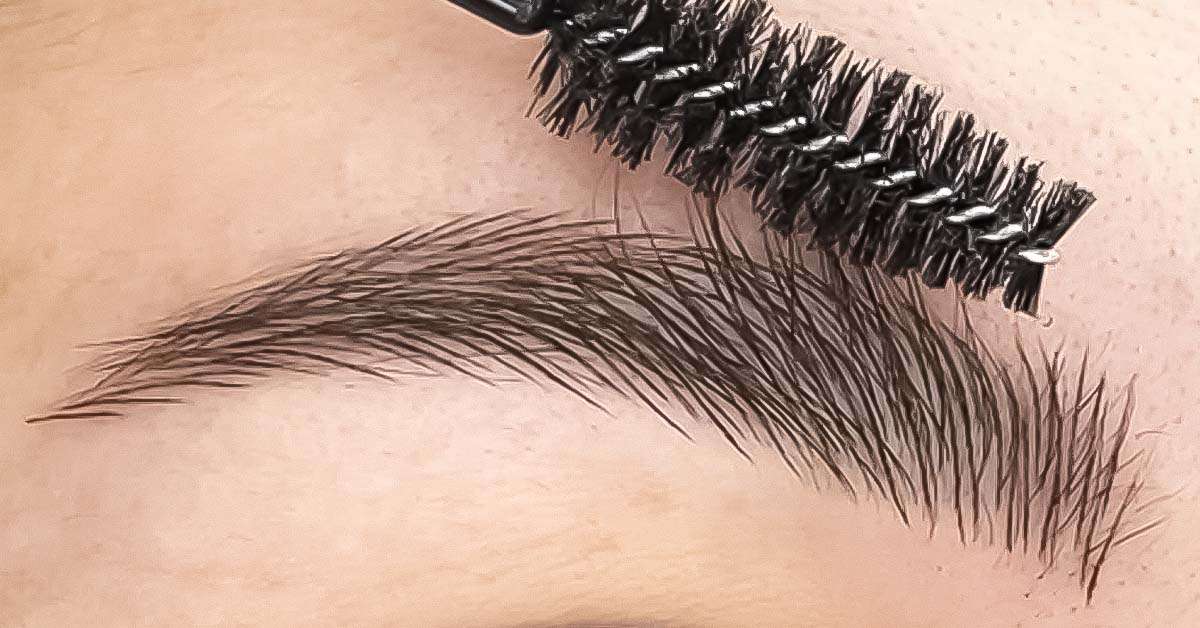 Who Can Perform Bold Brows?
Only a person who completed a Bold Brows training course and got certified by the PhiAcademy can perform BoldBrows treatment.
How to Become a Phibrows Artist for Bold Brows Technique?
As said above, you need to become certified. And you become certified by completing an official BoldBrows course.
BoldBrows courses are taught by certified BoldBrows Masters. Students can choose whether they want to attend a live BoldBrows course or an online course.
Live Bold Brows Training
A live Bold Brows course consists of a 2-day in-person workshop and an online part. Students learn all about the technique and get to practice on live models.
The students get a BoldBrows Kit before the course. The kit includes everything they need to learn and practice and even serve their first clients (enough for up to 80 people).
The price of the live course depends on the choice of the kit.
Live course with Premium Bold Brows Kit: $3000
Live Course with Standard Bold Brows Kit: $3600
After the live workshop, the BoldBrowse students continue to learn via an app. The CraftMaster app is a specially designed application for learning The application consists of 11 levels. The students need to pass all the levels in order to get certified.
See our upcoming live microblading training dates and locations
Online Bold Brows Course
If the students are not able to attend live classes or prefer learning on their own online Bold Brow course is a great choice.
They learn and communicate with the teacher through the CraftMaster app. The app contains everything they need to master the Bold Brows microblading skill. It includes PDFs, images and videos of live demonstrations that will help the students get certified.
.
BoldBrows Perfection Training
BoldBrows perfection microblading training is for certified students who want to learn more, practice further and learn Bold Brows variations.
The course is not suitable for beginners, but Bold Brows and PhiBrows artists are welcome as well as other artists who already know microblading very well.
What Does the Bold Brows Certificate Include?
When you become a certified BoldBrows artist, you will become part of the biggest microblading Academy in the world. You will get your personal logo and a place on a World artist map.
The support from other PhiBrows and BoldBrows artists and Masters will be there to help you start your own business and become as successful as they are.
Does Learning Bold Brows Pay Off?
Yes, definitely, and the reason for this is very simple. Natural look has been trending for a couple of years back and is here to stay and since this pattern looks natural it's a perfect solution for people who don't have naturally good eyebrows.
So, the demand for this technique is growing, and becoming a Bold Brows artist is a great career choice.